First and the Most Important step to do after installing wordpress from your hosting provider is to check the permalink structure.
After a successful wordpress installation, we need to check the permalink structure before adding any theme or plugin is the best practice to avoid SEO errors in future.
Why Permalink structure is Important?
Permalink structure is important for user experience and for google search engine bots to crawl and identify whats the page about and index your website for web visitors to get relevant contents on search. Peramalink needs to be common for all pages and not to be changed in between.
We can use different URL structure based on the website needs that is okay, but it has to be easy for the humans to understand the url structure to make it more user experience.
Bad URL Structure:
https://website2design.com/index.php/21/05/2022/about
Good URL Structure:
https://website2design.com/about
Setting Up Permalink on WordPress
Step 1: On WordPress Dashboard >> Hover over Settings on the bottom >> Click Permalinks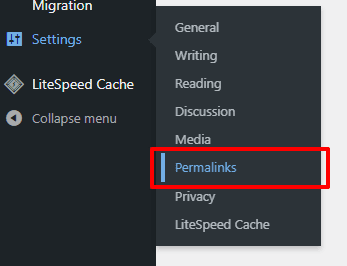 The permalink usually set to Date and Time format or custom structure with unnecessary tags.
We need to change it to Post name. If its already selected to Post name by default then you can just click Save again.
Bad Permalink Structure looks like this, lets fix that.

Step 2: Change the Permalink to Post name and Click Save Changes.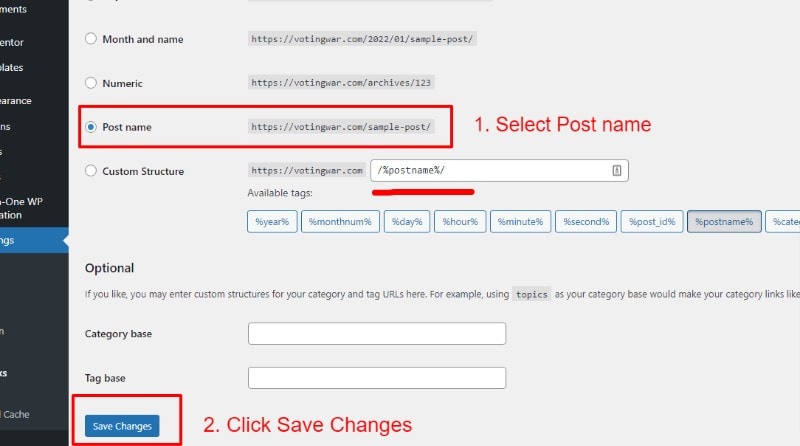 Now you have set the permalink to the best format, you can also add category, category base or tag base etc.
Note: Shorter url's are better.